ex-tensions

ex—tensions showcases a mixed media installation by Aki Hassan. In this work, Aki confronts the idea of 'settling' in a moment of disorientation and physical discomfort through the arrangement of bodily objects, drawings and text. This exhibition allows for encounters between the objects, giving them a moment to rely on the physicalities of space to hold them up, and to resonate with one another in memories of strain and tautness. In thinking about support during moments of discomfort, Aki expands on entry points and access. Aki regards the glass wall sitting between installation and viewer as an explicit boundary, reflecting on what could quickly be (in)visible or (il)legible to the viewer in their positioning.

What co-existed with the viewer, outside the exhibiting space, is a song written and sung by Aki themself. It was accessible through a QR code.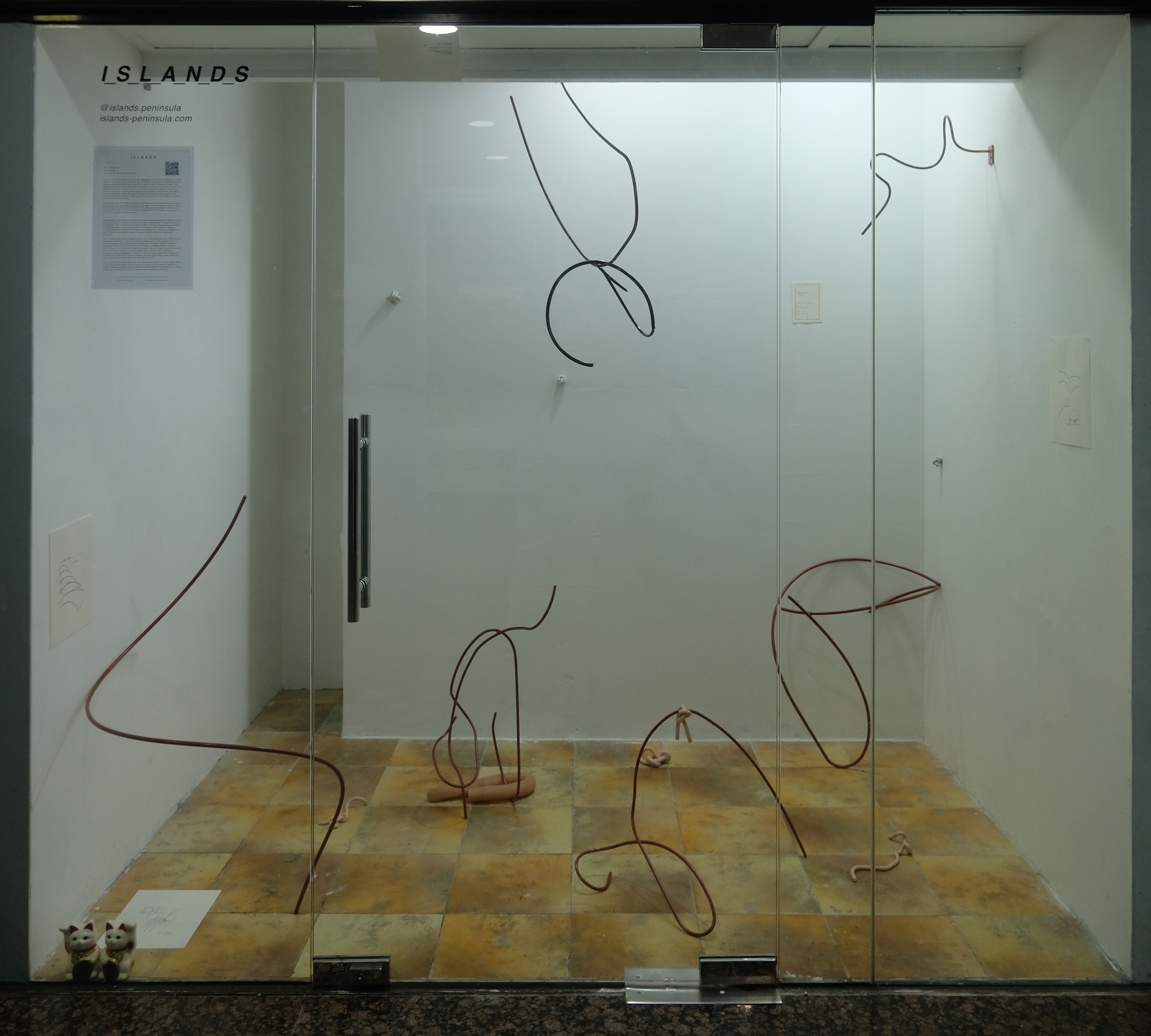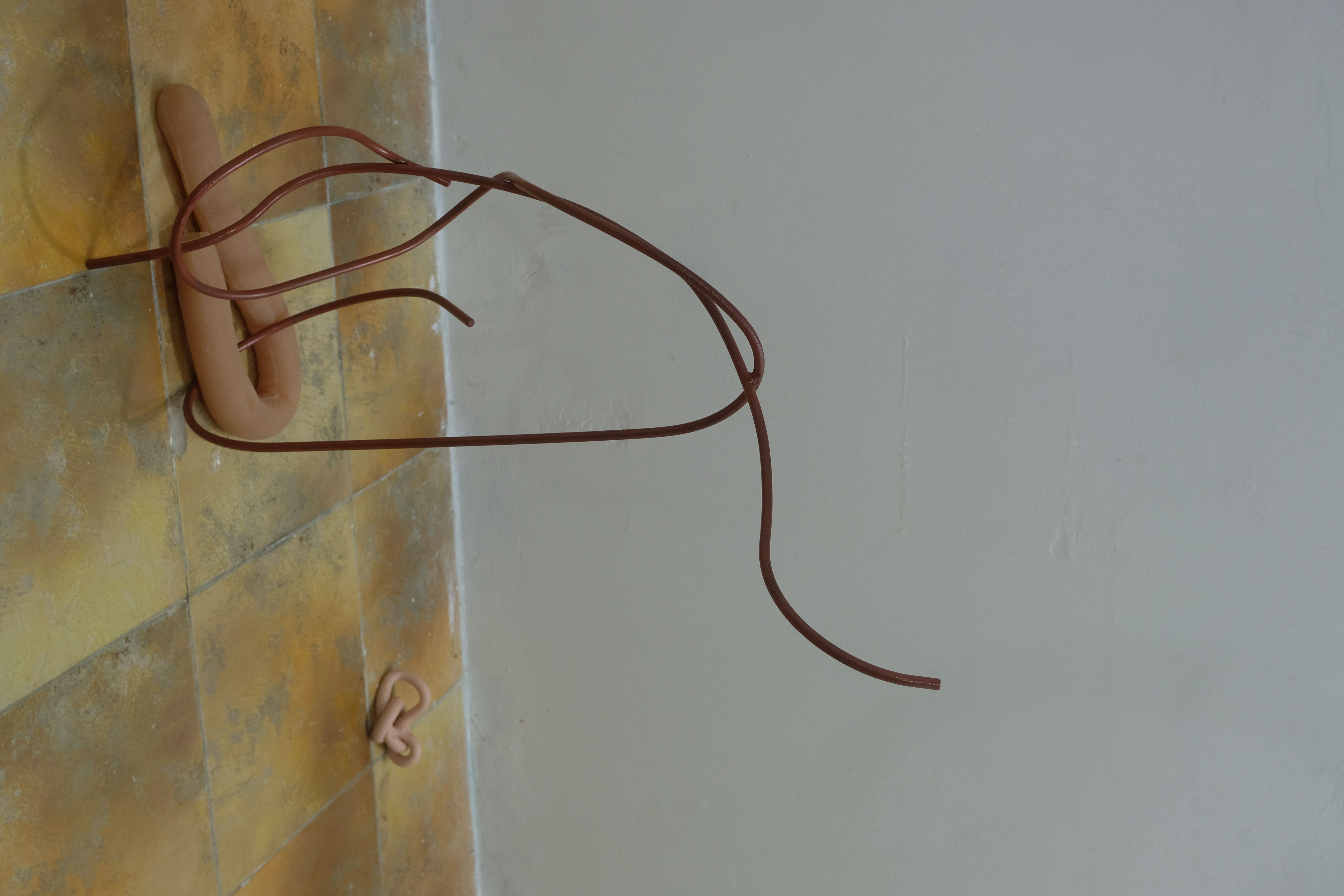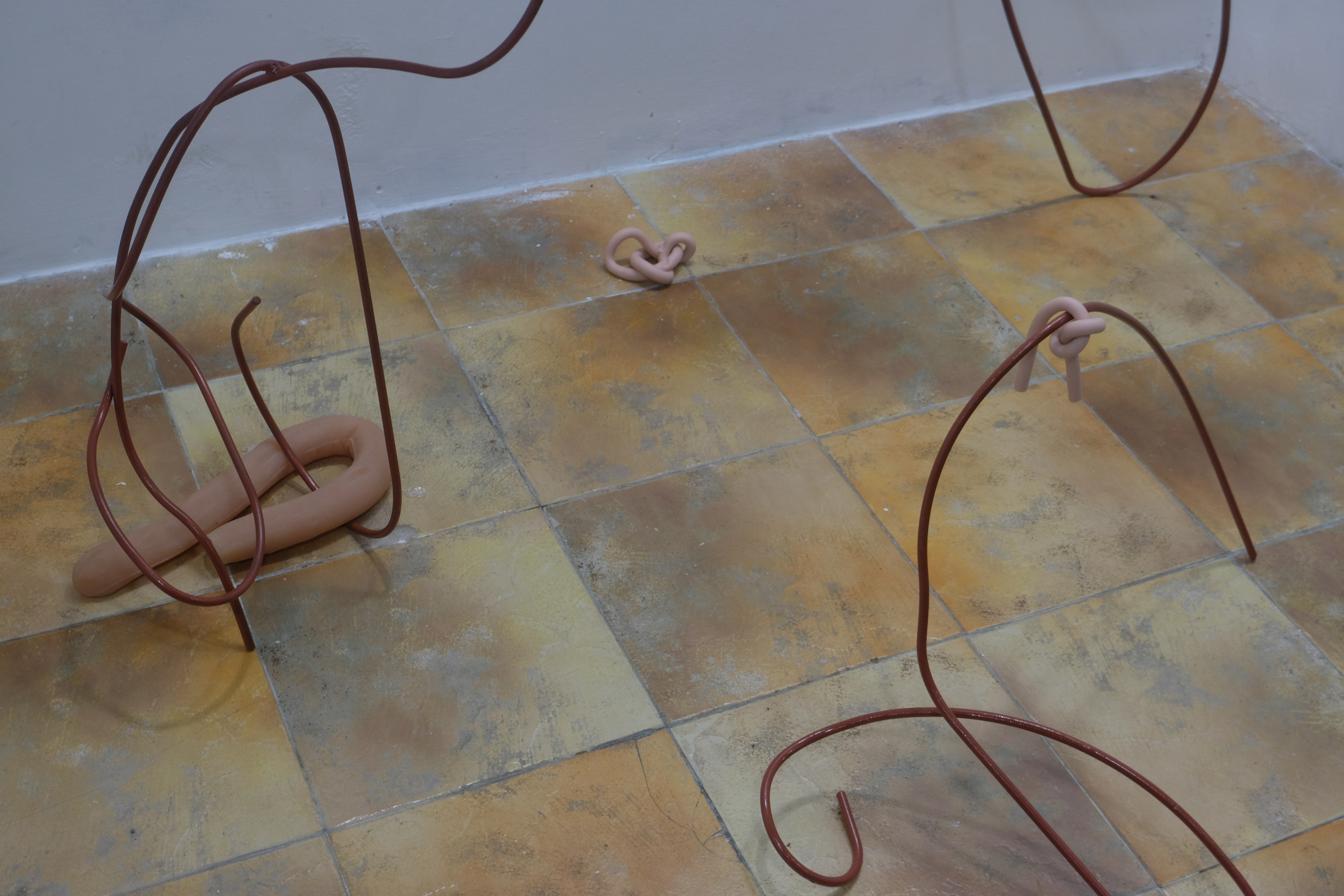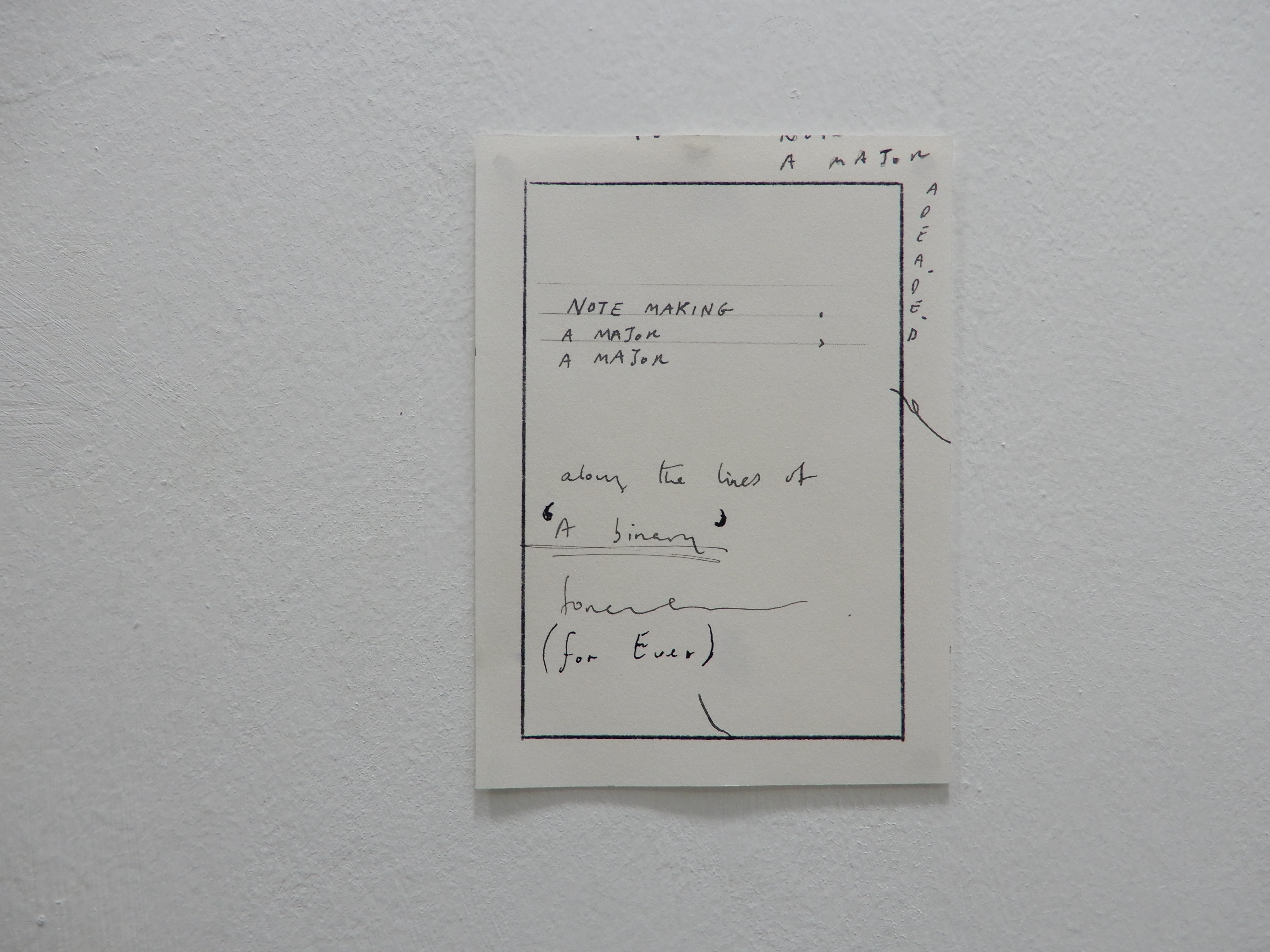 November 2020.
Spray-painted metals, polymer clay, ink on paper.
Dimensions variable.
Solo exhibition at I_S_L_A_N_D_S peninsula.