Weighed Down By An Uplift

Weighed Down by an Uplift comprises a series of sculptures accompanied by their digital renderings on videos. In this installation, Aki Hassan attempts to translate sculptures into digital objects in response to the sharp shift towards digital formats in the arts triggered by the pandemic. The display of the two side by side highlights the mistranslations in each exercise, calling attention to the challenges and disparities in experiencing art in real time.

The installation is intentionally placed at a considerable height and scattered across specific corners of this gallery as a playful nod to quiet spaces in art exhibitions. In doing so, Aki acknowledges their crucial role as the show's support system while paralleling the tensions between the physical and digital mediums.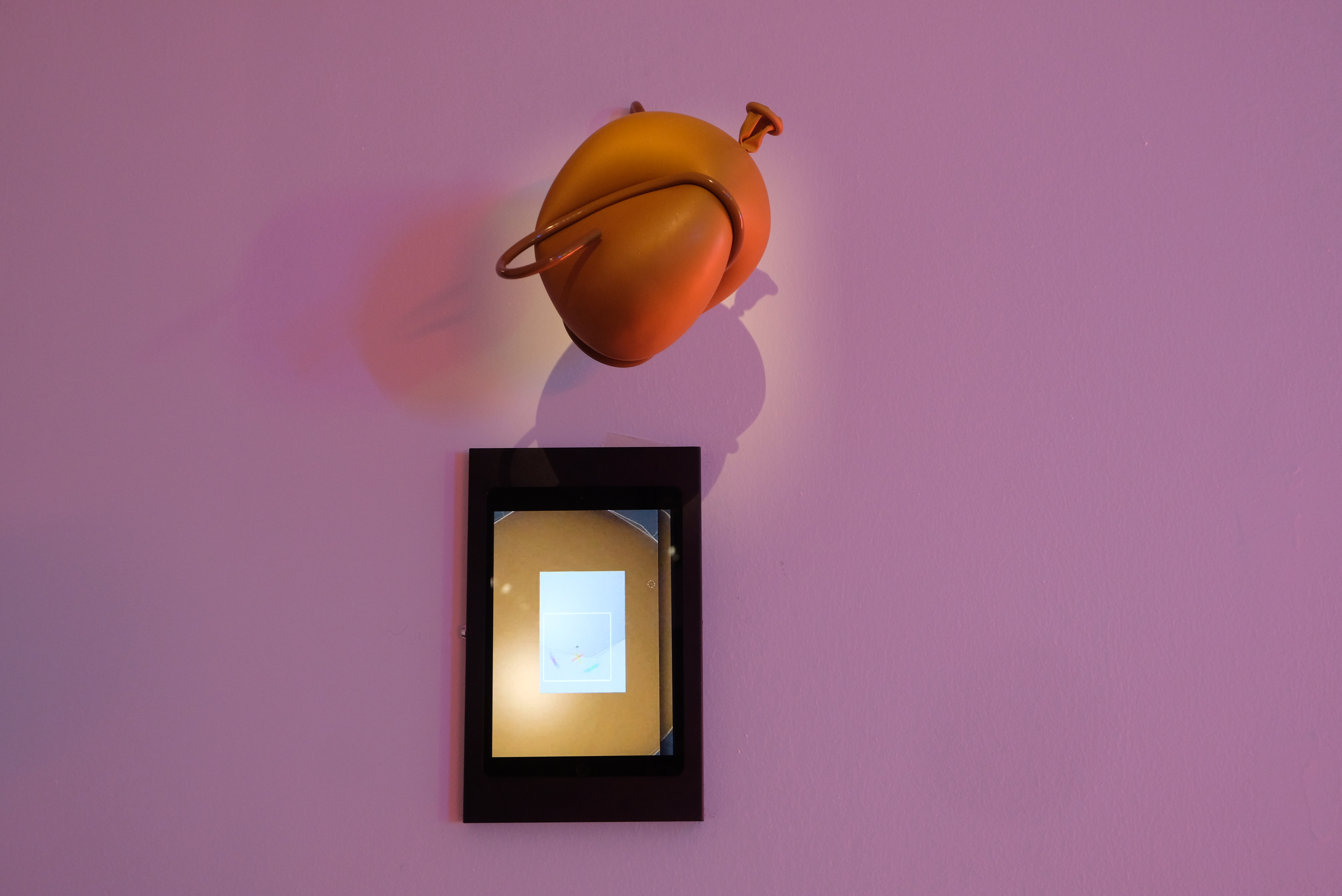 September 2020.
Videos, powder-coated metal, balloons.
Video: 3-channel, 9:16 format, black and white and colour, 8 min 30 sec; 5 min; and 10 min.
Part of "An Exercise of Meaning in A Glitch Season" at National Gallery Singapore.
Curated by Syaheedah Iskandar.