Only Upwards From Here


Only Upwards From Here was exhibited at 'Deviations' exhibition in London. This work takes as its starting point the colloquial Malay phrase "Takde Jodoh", directly translated as "no match made". It is commonly used as a firm statement that one is not meant to be with someone—a declaration of impossibility. The work explores an object-based vocabulary that decentres this hetero-patriarchal reading of the phrase.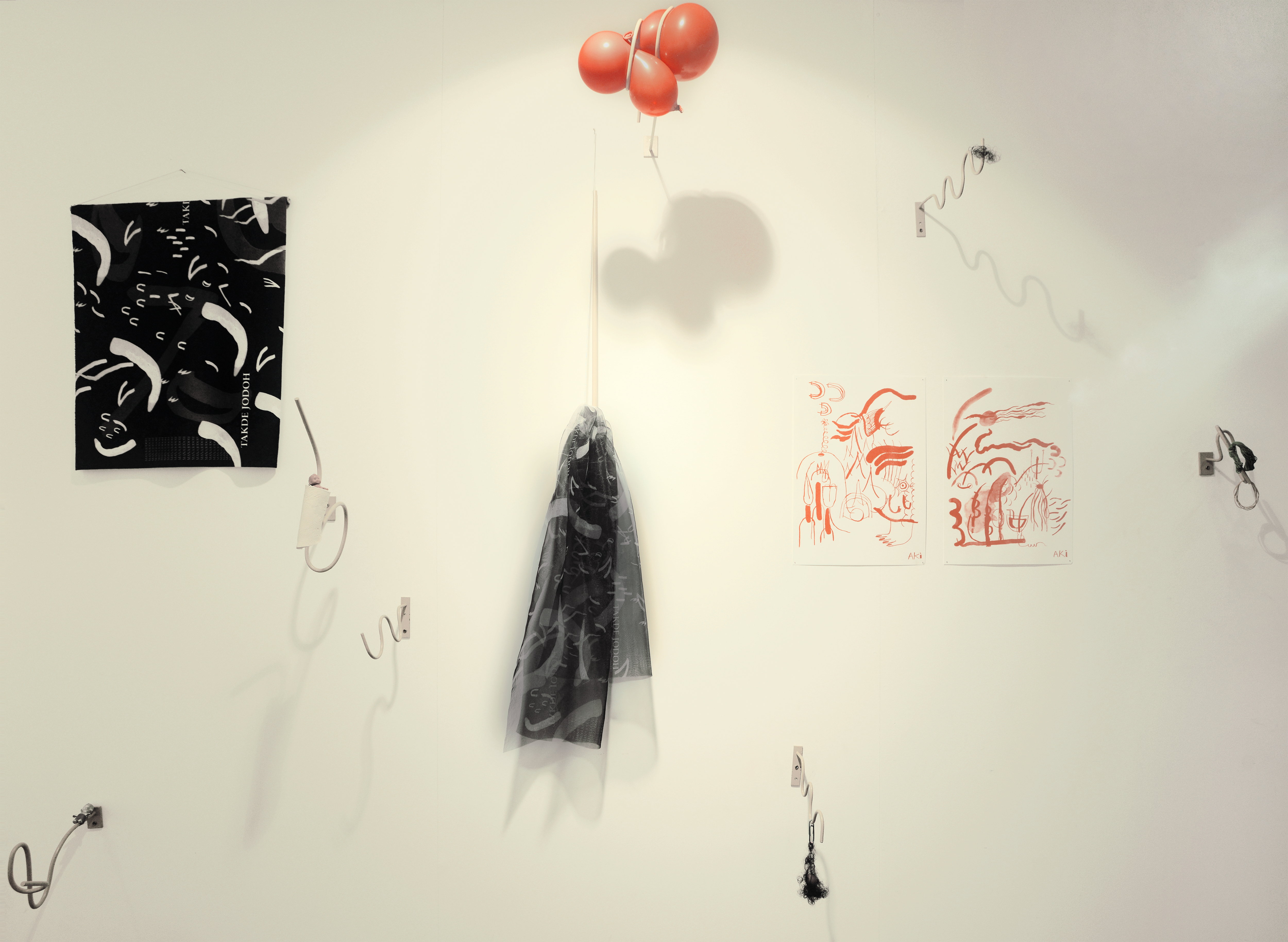 February 2019.
Spray-painted metal, balloon, hair, casted kewpie dolls in wax, paperclips,
digitally printed cloth, riso printed drawing in red ink.
Curated by Berny Tan.

Part of Deviations exhibition, held at 59 Hackney Road, London.
More information can be found here: @__deviations__
Image Credits: Elizabeth Gabrielle Lee and Genevieve Leong.